Cruise Lines
For detailed information about any cruise line, click the cruise line name below. For a complete list of discounts on any of these cruise lines, scroll to the bottom of the page and make your selections.

American Cruise Lines
Ships Rated
to
American Cruise Lines specializes in small-ship cruising in Alaska and on the inland waterways and rivers of the continental United States... more

Carnival Cruise Line
Ships Rated
to
Carnival offers round-the-clock excitement on its "Fun Ships," which are like floating resorts. There's so much variety that you can be as high-spirited or as low-key as you want. You'll find dozens of... more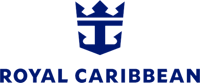 Royal Caribbean Cruise Line
Ships Rated
to
Royal Caribbean sails to some of the most popular cities and destinations across the globe. Its growing fleet of innovative, stylish ships is relaxed, elegant and upscale with a broad appeal that attracts... more
Make your selections and click "Show Me the Deals!"
Speak to a Baltimore Cruise Specialist
800-338-4962
Mon-Fri 5:30am to 1am, Sat 7am to 10pm, Sun 8am to 10pm, CDT